THE ART OF MARRIAGE CONFERENCE
Marriage, the way God intended it to be, is a true art form. That's why for more than thirty-five years FamilyLife has been helping couples understand God's plan for their covenant marriages. In The Art of Marriage, we weave together biblically-centered teaching, real-life stories, humorous vignettes, and more to portray both the challenges and the beauty of God's design. Ministry leaders such as Dennis and Barbara Rainey, Voddie Baucham, Russell Moore, Crawford Loritts and others provide the expert teaching while couples who have struggled and overcome openly and honestly share their stories of pain, loss, forgiveness, and grace.
Conference Sessions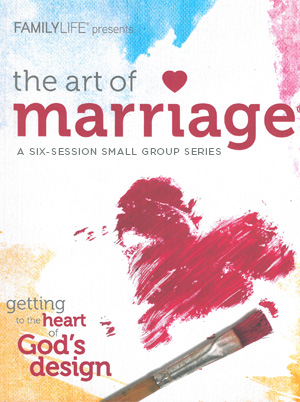 Session 1 – "Love Happens"
Session 2 – "Love Fades"
Session 3 – "Love Dances"
Session 4 – "Love Interrupted"
Session 5 – "Love Sizzles"
Session 6 – "Love Always"
In order to access the video sessions for The Art of Marriage Conference you need to have an account with RightNow Media. You can can request to have an account here.