The Discovery Class at Faith Baptist Church is offered on the first Sunday of every month in the Fellowship Hall at 9:00 a.m. If you would like to attend, contact the church office.
The Discovery Class explains the Mission and Polity of Faith Baptist Church and introduces our Staff, Ministries, Basic Beliefs, and Doctrinal and Position Statements. Attendees may decide to become FBC members after taking this class.
For those desiring to move forward with membership, member candidates are required to read Duties of Christian Fellowship: A Manual for Church Members by John Owen. Copies of this book are provided to member candidates (one copy per household) by Faith Baptist Church.
Expectations of Members of Faith Baptist Church
In response to the call of God to join Faith Baptist Church, individuals wishing to complete the New Members' Class and become members will sign this membership agreement in which they agree to:
be serious about supporting the leadership, fellowship, purpose and beliefs of Faith Baptist Church.  (I Thessalonians 5:12-22; I Peter 5:1-4; Hebrews 10:23-25; Col. 1:9-10)
be active in on-going discipleship opportunities and worship. (Romans 12:1-2; II Peter 3:18; Matthew 28:19-20)
be passionate in prayer for your family, this fellowship and the lost. (I Peter 4:7; Colossians 4:2)
be faithful in your stewardship of God's gifts to you through tithing to Christ and giving offerings at Faith Baptist Church.  (Acts 4:32-35; Malachi 3:8-10; 2 Corinthians 9:6-7)
serve in your giftedness at Faith Baptist Church (1 Peter 4:10-11; Ephesians 4:12)
be consistent in sharing your faith with those that don't know Jesus Christ. (2 Corinthians 5:18-20; 1 Peter 3:15; Matthew 28:19-20)
be persistent in living your life so that others see Jesus Christ dwelling in you. (I Peter 2:12; Matthew 5:14-16; Titus 2; 1 Peter 3:1-7; Ephesians 5:22-6:4)
Potential members are asked to recognize the seriousness of uniting with this fellowship and what it means to be a member of Faith Baptist Church. Our covenant is with God. In becoming a member of FBC, members agree to be accountable to God and to each other in living out their covenant relationships with the Lord Jesus Christ.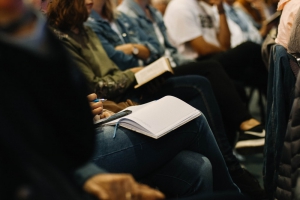 How do I become a member of Faith Baptist Church?
Transfer of Membership (letter) from another Baptist Church of like doctrine and practice
Statement of your Faith that you have previously repented of your sin, placed saving faith in Jesus Christ, and experienced believer's baptism by immersion
Baptism as a believer by immersion in water as a public profession of your faith
Concurrent Membership allows members of FBC to have the full rights of membership without having to move their membership letter from their stateside church home since their membership at FBC, though several years in length, is inherently temporary due to the PCS cycle.
Each of these pathways to membership includes completion of the Discovery Class.