"Train up a child in the way he should go: and when he is old, he will not depart from it." Proverbs 22:6
We at Faith Baptist Preschool provide a loving Christian environment for children to learn through age appropriate themes along side peers their own age.
It is important to us to provide a place for children to be loved and cared for in an environment just as Jesus provides a place of rest for us.
Classes start the Tuesday following Labor Day and end the Thursday before Memorial Day.
Please check the links below for more information. If you have further questions please email our Preschool Director, Abigail Torroll.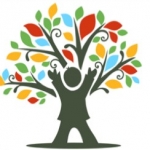 Tuesday – Thursday
8:00 a.m. – 2:00 p.m.
Classes are held Tuesday, Wednesday, and Thursday from 09:30 a.m. to 12:30 p.m. for students ages two through four.
Additionally, we have three four-year-old Preschool Plus classes that meet from 9:30 a.m. to 2:00 p.m. 
Each day the children follow a schedule which caters to their learning and socialization needs. The teachers follow a weekly scope and sequence that focuses on a weekly Bible story, educational topics, hands-on activities, as well as gross and fine motor skills through various teaching methods.