Who are the Men of Faith Baptist Church?
At FBC, we believe that a man of God rejects passivity, accepts responsibility, leads courageously, and expects God's greater reward. Therefore, the Men's Ministry exists to equip men to be the servant leaders God created them to be in their homes, in the church, and to the world through concerted prayer, purposeful Bible studies, and opportunities for sharpening in a community of godly men.
Recommended Reading for Men
The men of FBC recognize the importance of being well-read in the areas of biblical manhhood, godly husbandry, Christian parenting, worldview, ethics, apologetics, and in the Christian classics. Therefore, we encourage the men of Faith be diligent to throw off the trappings of childhood that define too many professing Christian men today in favor of growing in their faith through time invested in their own spiritual maturation. This list of recommended reading is a good starting place.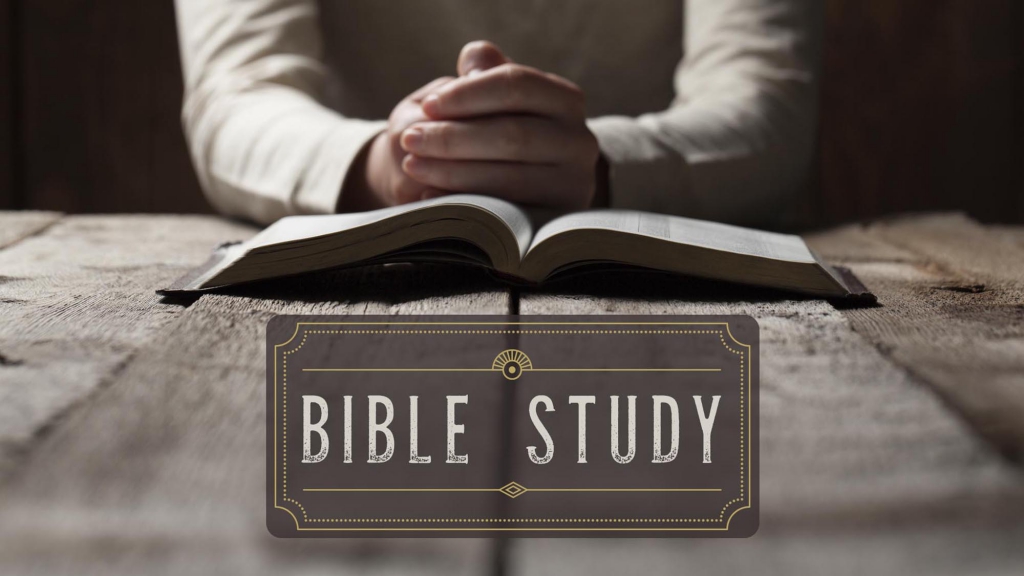 Men's Discipleship Study – This group meets on Wednesdays at 6:15 p.m. and studies various topics on a three year cycle. Email Dr. Garrett Starr with any questions.
Men's Study Cohort – It is a common refrain in our Men's Ministry that every husband and father must be the preeminent theologian in his home for the sake of his wife and children. Thus, in order to equip the men of Faith in sound doctrine as they lead their families, our current Thursday night study is Wayne Grudem's Systematic Theology. We examine one chapter per week (except for a summer break June through August). The study will take about a year and a half. If you are interested in growing in your knowledge of the Word of God in this regard, please email Garrett.
Men interested in starting or teaching a Men's Study must affirm that they have repented of their sin and placed saving faith in Jesus Christ, that they have a call upon their lives from the Spirit of God to a teaching ministry in the church, that they have the spiritual gift of teaching, that they affirm and are in agreement with the five doctrinal statements of Faith Baptist Church, that they are members of Faith Baptist Church, and they must be affirmed into this role by the Lead Pastor and Elders.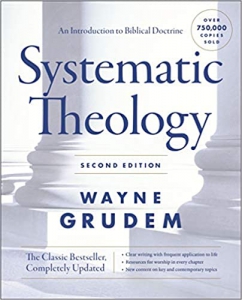 Men's Study Cohort – Thursdays at 6:00 p.m.
If you are someone who thinks theology is hard to understand or boring, then this new edition of Systematic Theology will likely change your mind. Email Dr. Starr to sign up for this men's discipleship study that will resume in Chapter 31 on Thursday nights beginning September 7, 2023.
The most widely used resource of the last twenty-five years in its area, Systematic Theology by Wayne Grudem has been thoroughly revised and expanded (all 57 chapters) for the first time while retaining the features that have made it the standard in its field: clear explanations, an emphasis on each doctrine's scriptural basis, and practical applications to daily life.
Part of the brilliance of Systematic Theology over the years has been its simplicity and ease of use. Each chapter follows the same structure. First, there is discussion of the doctrine being considered, such as justification or the Trinity or the deity of Christ. An explanation of that doctrine's biblical support and possible objections follow. Personal application and key terms to know for personal growth are then provided. Chapters also include a Scripture memory passage, references to other literature on the topic, and suggested hymns and worship songs.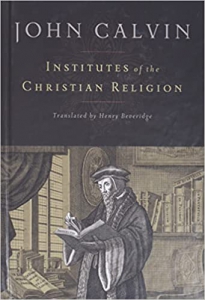 Men's Study Cohort – Thursdays at 6:00 p.m.
After we complete our study of Systematic Theology, we will begin our study of John Calvin's magnum opus (probably in the Fall of 2024). Written as an introduction to the Christian life, the Institutes remains the best articulation of Reformation principles and is a marvelous introduction to biblical Christianity. Newly retypeset for clarity, this volume translated by Henry Beveridge offers a more affordable edition of one of the last millennium's must-have works. This book will appeal to libraries, seminarians, pastors, and laypeople.
Institutes of the Christian Religion by John Calvin is an introduction to the Bible and a vindication of Reformation principles by one of the Reformation's finest scholars. At the age of twenty-six, Calvin published several revisions of his Institutes of the Christian Religion, a seminal work in Christian theology that altered the course of Western history and that is still read by theological students today. It was published in Latin in 1536 and in his native French in 1541, with the definitive editions appearing in 1559 (Latin) and in 1560 (French). The book was written as an introductory textbook on the Protestant faith for those with some learning already and covered a broad range of theological topics from the doctrines of church and sacraments to justification by faith alone. It vigorously attacked the teachings of those Calvin considered unorthodox, particularly Roman Catholicism, to which Calvin says he had been "strongly devoted" before his conversion to Protestantism. The overarching theme of the book – and Calvin's greatest theological legacy – is the idea of God's total sovereignty, particularly in salvation and election.
John Calvin (1509-1564), a French theologian and Reformer, was persecuted as a Protestant. As a result, he traveled from place to place. In 1534 at Angouleme he began the work of systematizing Protestant thought in his Institutes of the Christian Religion, one of the most influential theological works of all time.
men's Discipleship Study – Wednesdays at 6:00 p.m. (Starting on September 6, 2023) – having already read chapter 1.
"Men were made to rule. They always have and always will. Nothing can change that. Nothing will. It is not a question of whether men will be ruling, but which ones and how." ~ from It's Good to Be a Man
Our modern society has called for us to "smash the patriarchy," and the church has not done much better. Instead of telling men how they can hone and refine their aggressive traits, the church has told men that they should aspire to be meek servant-leaders, and when a man shows any signs of independence, he is shown to the door. This leaves most young men lost. They don't know what to do or how to improve, so they watch Jordan Peterson or Joe Rogan videos on YouTube to learn how to grow in their masculinity and sense of mission.
But Michael Foster and Bnonn Tennant seek to remind men that their natural aggressive instincts are gifts from God that are meant to be used for the kingdom. Men are supposed to found households, join brotherhoods, and work towards a mission. This book offers men a quick guide to where they are and how they can be better. God made men to be strong and aggressive risk-takers. This is a feature of our God-given character, not a bug that needs to be fixed. Foster and Tennant remind us that It's Good to Be a Man.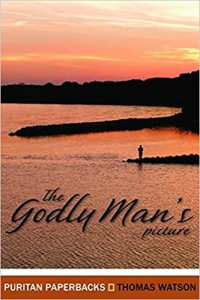 Men's Discipleship Study – Wednesdays at 6:00 p.m. (Starting on January 10, 2024)
Few preachers in the Puritan era (or any other period of church history) match Thomas Watson for his ability to combine rich spirituality, nourishing doctrine and sane wisdom with fascinating illustration and a pleasant style. Watson is remembered chiefly for his posthumously published Body of Practical Divinity (reprinted by the Banner of Truth Trust in three volumes). But his extant sermons also include this marvelous series on the character of the Christian. It is, as C.H. Spurgeon said of his other work, 'a happy union of sound doctrine, heart-searching experience and practical wisdom'.
Watson is always the essence of sanity and reliability. But in addition, this work shows how attractive the grace of God is. Christians of all stages, reading it for the first time, will feel as if they have entered the gallery of a great portrait painter. As his sub-title suggests, Watson works with 'a Scripture pencil' in this priceless sketch of the true believer.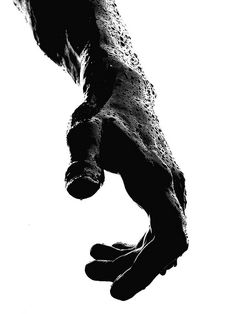 Men's Service Opportunities
Children's Ministry – Numerous roles are available to serve the young parents and children of Faith Baptist Church, especially during Sunday School. 
AWANA (Children's Discipleship Ministry) Club leaders and listeners are needed to serve the children of Faith Baptist Church and the greater Kaiserslautern community on Wednesdays.
Student Ministry – Men and women are needed to serve as small group leaders. 
Men's & Sons' Breakfast – A faithful clean up crew is needed to clean the kitchen and set up the Fellowship Hall for Sunday mornings.
Cooking Crew – A team leader and cook team are needed to prepare meals for future men's events. Men with grown children will be the best fit in this role so that men with children still at home may participate with their children at events planned for this purpose.
Upcoming Men's Events
Men & Sons' Breakfast (Every 3rd Saturday at 8:00 a.m.) Our men and sons enjoy a meal, pray together, and hear teaching from the Word of God. Men, come hungry and bring your Bibles!