Who are the Men of Faith Baptist Church?
At FBC, we believe that a man of God rejects passivity, accepts responsibility, leads courageously, and expects God's greater reward. Therefore, the Men's Ministry exists to equip men to be the servant leaders God created them to be in the church, in their homes, and to the world through concerted prayer, purposeful Bible studies, and opportunities for sharpening in a community of godly men.
Recommended Reading for Men
The men of FBC recognize the importance of being well-read in the areas of biblical manhhood, godly husbandry, Christian parenting, worldview, ethics, apologetics, and in the Christian classics. Therefore, we encourage the men of Faith be diligent to throw off the trappings of childhood that define too many professing Christian men today in favor of growing in their faith through time invested in their own spiritual maturation. This list of recommended reading is a good starting place.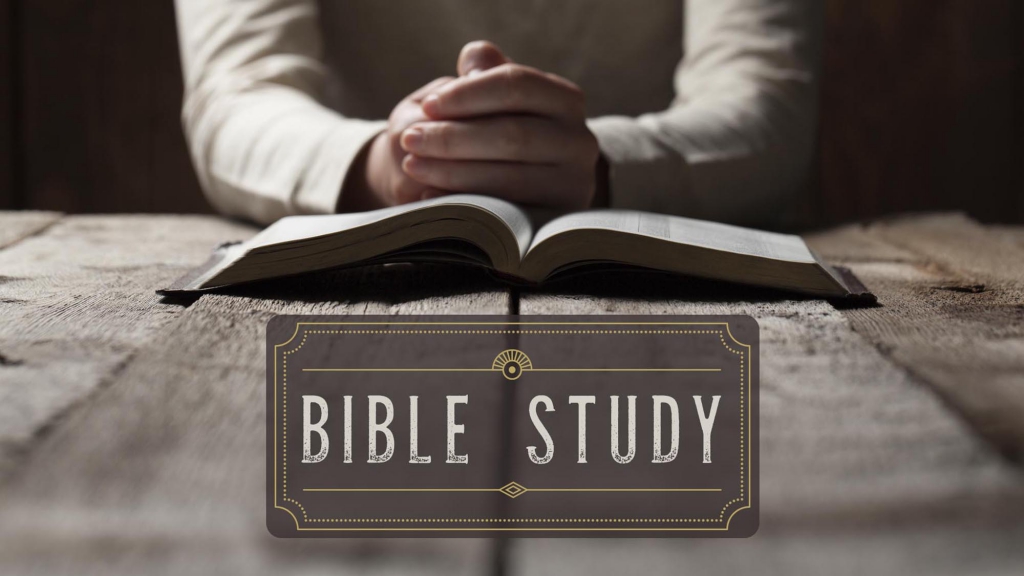 Men's Discipleship Study – This group meets on Wednesdays at 6:15 p.m. Email Dr. Garrett Starr with any questions.
Men's Bible Study – This is a discussion-driven, expositional journey through books of the Bible that meets throughout the year at 6:00 p.m. on Thursdays and is led by Allen VanderVeen (avanderveen@hotmail.com).
Men interested in starting or teaching a Men's Study must affirm that they have repented of their sin and placed saving faith in Jesus Christ, that they have a call upon their lives from the Spirit of God to a teaching ministry in the church, that they have the spiritual gift of teaching, that they affirm and are in agreement with the five doctrinal statements of Faith Baptist Church, that they are members of Faith Baptist Church, and they must be affirmed into this role by the Lead Pastor and Elders.
New Men's Study – It is a common refrain in our Men's Discipleship Study on Wednesday nights that every husband and father must be the preeminent theologian in his home for the sake of his wife and children. Thus, in order to equip the men of Faith in sound doctrine as they lead their families, Pastor Garrett is establishing another men's discipleship class that will focus on teaching sound doctrine to men. The Men's Systematic Theology Study will meet on Thursday evenings beginning in the Fall once our other church-wide studies begin. We will use Wayne Grudem's Systematic Theology and do one chapter a week. The study will take about a year and a half. If you are interested in growing in your knowledge of the Word of God in this regard, please email Garrett.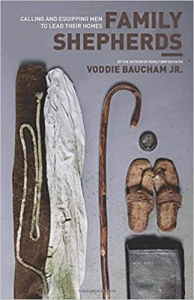 Men's Studies starting in the Fall
Wednesdays at 6:15 p.m. (starting August 31)
God has mandated the transfer of his truth from one generation to the next. Because this transfer takes place primarily in the home, Dr. Voddie Baucham Jr. seeks to guide men in faithfully shepherding their families. Derived from Baucham's monthly meetings with men in his church, Family Shepherds calls men to accountability for their God-given responsibilities as husbands and fathers. This book will inspire them to live better, love better, and lead better so that their families will thrive in every way. Baucham's clear style and practical approach will help men protect their marriage, raise kingdom-minded children, value the synergy between church and home, and navigate difficult family dynamics. It will inspire them to carefully evaluate and live out their role in all areas of life. Family Shepherds is a book that every father needs and that every church will want as a resource for training the men in their congregations.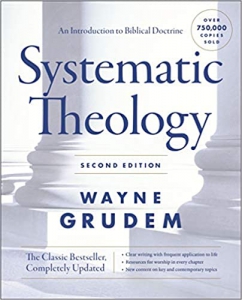 Thursdays at 6:00 p.m. (starting september 1)
If you are someone who thinks theology is hard to understand or boring, then this new edition of Systematic Theology will likely change your mind. Email Dr. Starr to sign up for this men's discipleship study that will meet on Thursday nights beginning September 1, 2022.
The most widely used resource of the last twenty-five years in its area, Systematic Theology by Wayne Grudem has been thoroughly revised and expanded (all 57 chapters) for the first time while retaining the features that have made it the standard in its field: clear explanations, an emphasis on each doctrine's scriptural basis, and practical applications to daily life.
Part of the brilliance of Systematic Theology over the years has been its simplicity and ease of use. Each chapter follows the same structure. First, there is discussion of the doctrine being considered, such as justification or the Trinity or the deity of Christ. An explanation of that doctrine's biblical support and possible objections follow. Personal application and key terms to know for personal growth are then provided. Chapters also include a Scripture memory passage, references to other literature on the topic, and suggested hymns and worship songs.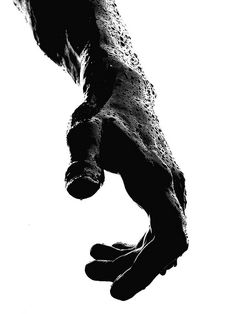 Men's Service Opportunities
Children's Ministry – Numerous roles are available to serve the young parents and children of Faith Baptist Church, especially during Sunday School. 
AWANA (Children's Discipleship Ministry) Club leaders and listeners are needed to serve the children of Faith Baptist Church and the greater Kaiserslautern community on Wednesdays.
Student Ministry – Men and women are needed to serve as small group leaders. 
Quarterly Workdays at Faith Baptist Church – All men, fathers, and sons are encouraged to serve together to complete tasks on our church property. These workdays will be sent church-wide via email.
Men's & Sons' Breakfast – A faithful clean up crew is needed to clean the kitchen and set up the Fellowship Hall for Sunday mornings.
Cooking Crew – A team leader and cook team are needed to prepare meals for future men's events. Men with grown children will be the best fit in this role so that men with children still at home may participate with their children at events planned for this purpose.
Upcoming Men's Events
Men & Sons' Breakfast (Every 1st Saturday at 8:00 a.m.) Our men and sons enjoy a meal, pray together, hear teaching from the Word of God, and then serve together on the FBC campus along side the Building & Grounds Team to meet service needs at Faith Baptist Church.
Men's Quarterly Work Day – All men, fathers, and sons are encouraged to serve to complete tasks on our church property as they are scheduled quarterly.