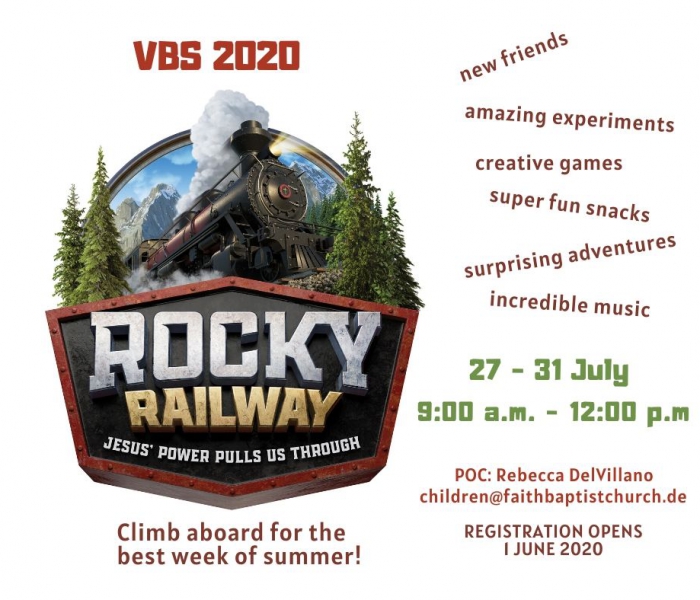 Click below to register as a participant or volunteer for this event.
Here the list of all the volunteer positions needed in order to make VBS 2020 happen!
Music & skit helpers (2-3)
Preschool Craft Leader (1)
Preschool Craft Helpers (2)
Preschool Room leaders (4)
Missions Assistants (1-2)
Preschool Room Assistants (4)
Please contact Rebecca DelVillano at children@faithbaptistchurch.de as soon as possible if you are interested in any of these volunteer positions, or if you would like more information about VBS, 2020! Teen volunteers are welcome and encouraged to join us!!! The theme this year is "Rocky Railway," and we are still planning on holding VBS at Faith Baptist Church on July 27 – 31. Registration for kids in grades K – 5 will open online June 1, 2020.