"Train up a child in the way he should go: and when he is old, he will not depart from it." Proverbs 22:6
We at Faith Baptist Preschool provide a loving Christian environment for children to learn through age appropriate themes along side peers their own age.
It is important to us to provide a place for children to be loved and cared for in an environment just as Jesus provides a place of rest for us.
Classes start the Tuesday following Labor Day and end the Thursday before Memorial Day.
If you would like more information, to schedule a tour, or register your child, please email the director at: fbp@faithbaptistchurch.de
To reach our Part-Day Preschool on the phone please call 0175-252-9405 during school hours.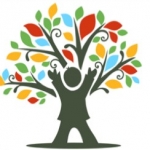 CLasses are held on Tuesday, Wednesday, and Thursday 
0930-1230 Two-Year-Old classroom, Three-Year-Old classrooms, and (1) Four-Year-Old classroom
0930-1400 (2) Four-Year-Old classrooms
Fees
Registration Fee 70 € (non-refundable)
Book and Supply Fee (Preschool ages 3 and 4 only) 150€

Monthly tuition (due the 1st of every month)
0930-1230 Two-Year-Old Class – €240,00
0930-1230 Three-Year-Old & Four-Year-Old Preschool Classes – €240,00
0930-1400 Four-Year-Old Preschool Plus Classes – €300,00
Each day the children follow a schedule which caters to their learning and socialization needs. The teachers follow a weekly scope and sequence that focuses on a weekly Bible story, educational topics, hands-on activities, as well as gross and fine motor skills through various teaching methods.
All classes have a weekly Bible story. The Three and Four-Year-Old classes have Chapel once a week to sing songs, talk about the Bible story, and focus on a character trait.
One Year Old Class – No enrollment for this age group as of now. Please contact us for more information and to be added to a pre-registration list.
Two Year Old Class – one classroom with 12 students per 3 teachers
A loosely based scope and sequence is taught through "ABC Jesus Loves Me." Daily outdoor or indoor recess time is given.
Three Year Old Classes – three classrooms with 8 students per 1 teacher
Organized Scope and Sequence is followed on a weekly basis. 
Four Year Old Class – one classroom with 10 students per 1 teacher
Four Year Old Preschool Plus Classes – two classrooms with 9-10 students per class per 1 teacher
Organized Scope and Sequence is taught to prepare the children for kindergarten that is based on a schedule and classroom environment similar to what they will experience in their educational journey. There is plenty of play time to socialize and prepare them for how to handle real life in a classroom setting. In the extended day class they do STEAM/ STEM activities that builds on the curriculum taught in the morning hours.
Children will bring a lunch from home that will be served at the end of the day.
Children who are enrolled in the Preschool 3's and 4's classes must be potty trained. Children who depend on disposable training pants are not considered toilet trained.