Who are the Men of Faith Baptist Church and where are they going?
At FBC, we believe that a man of God rejects passivity, accepts responsibility, leads courageously, and expects God's greater reward. Therefore, the Men's Ministry exists to equip men to be the  servant leaders God created them to be in the church, in their homes, and to the world through concerted prayer, purposeful Bible studies, and opportunities for sharpening in a community of godly men.
Men's Bible Study Fellowship (BSF)
Tuesdays at 7:00 p.m. in the Fellowship Hall at Faith Baptist Church; BSF is an international study method that uses a four-fold approach to knowing the Word of God: question, discuss, listen, and learn. BSF will resume on 9/10/19.
Men's Bible Study
Thursdays at 7:00 p.m. in Apt.1 across the street from Faith Baptist Church; this is a discussion-driven, expositional journey through books of the Bible that also meets in the summer.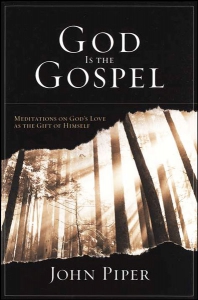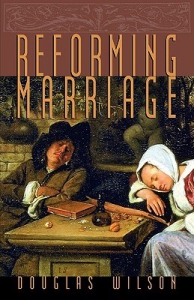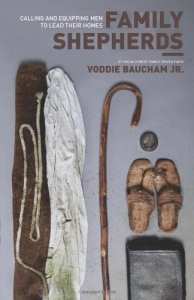 Current and Upcoming Men's Discipleship Studies for the Fall
Men's Discipleship Study – Level 1: God is the Gospel
This book is a plea that God Himself, as revealed most clearly and fully in Jesus's death and resurrection, be seen and enjoyed as the final and greatest gift of the Gospel. The Gospel of Jesus and His many precious blessings are not ultimately what makes the good news good but means of seeing and savoring the Savior Himself. Forgiveness is good because it opens the way to enjoying God Himself. Justification is good because it wins access to the presence and pleasure of God Himself. Eternal life is good because it becomes the everlasting enjoyment of Jesus. All God's good gifts are loving to the degree that they lead us to God himself. This is the love of God: doing everything necessary, most painfully in the death of his Son, to enthrall us with what is most deeply and durably satisfying – namely, Himself.
This six weeks study will began on September 4, 2019.
Men's Discipleship Study – Level 2: Reforming Marriage
How would you describe the spiritual aroma of your home? The source of this aroma is the relationship between husband and wife. Many can fake an attempt at keeping God's standards in some external way. What we cannot fake is the resulting, distinctive aroma of pleasure to God. Reforming Marriage does what few books on marriage do today: it provides biblical advice. Whether it has to do with respect and love, confession of sin, sexual fidelity, or even the gnarly issues of divorce and remarriage, Douglas Wilson points to the need for obedient hearts on the part of both husbands and wives. Godly marriages proceed from obedient hearts, and the greatest desire of an obedient heart is the glory of God.
This eight weeks study will begin October 23, 2019.
Men's Discipleship Study – Level 3: Family Shepherds: Calling and Equipping Men to Lead Their Homes
It's hard to overestimate the importance of the family, and that of fathers in particular. We've heard it said, "As the family goes, so goes the nation." But it can also be said that "as the father goes, so goes the family." Consequently, Voddie Baucham has set out to teach men how to faithfully shepherd their families. Derived from Baucham's monthly meetings with men in his church, Family Shepherds calls men to accountability for their God-given responsibilities in their homes. Baucham's clear style and practical approach will spur men to protect their marriages, raise kingdom-minded children, value the synergy between church and home, and navigate difficult family dynamics.
This eight weeks study will begin January 8, 2020.
FBC Men's Reading Cohort
The FBC Men's Reading Cohort reads one book a month from the works of the church fathers, the Reformers, the Puritans, classics of the Christian faith, and scholars who are writing today. We then meet once a month to discuss the work. This group provides men the opportunity to sharpen their minds in order to think biblically, and to do so with their brothers in Christ.
October Book: The Godly Man's Picture: Drawn with a Scripture Pencil, or Some Characteristic Marks of a Man Who is Going to Heaven by Thomas Watson

Few preachers in the Puritan era (or any other period of church history) match Thomas Watson for his ability to combine rich spirituality, nourishing doctrine and sane wisdom with fascinating illustration and a pleasant style. Watson is remembered chiefly for his posthumously published Body of Practical Divinity (reprinted by the Trust in three volumes). But his extant sermons also include this marvelous series on the character of the Christian – The Godly Man's Picture. It is, as C.H. Spurgeon said of his other work, 'a happy union of sound doctrine, heart-searching experience and practical wisdom'.

Watson is always the essence of sanity and reliability. But in addition, this work shows how attractive the grace of God is. Christians of all stages, reading it for the first time, will feel as if they have entered the gallery of a great portrait painter. As his sub-title suggests, Watson works with 'a Scripture pencil' in this priceless sketch of the true believer.

Order your book from Amazon.de.

If you are interested in joining the FBC Men's Reading Cohort, email Dr. Garrett Starr at garrett@faithbaptistchurch.de.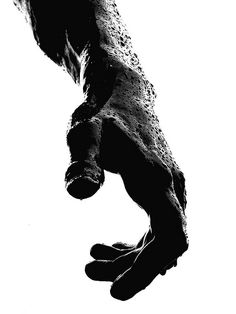 Men's Service Opportunities
Children's Ministry – Numerous roles are available to serve the young parents and children of Faith Baptist Church, especially during Sunday School. 
AWANA (Children's Discipleship Ministry) Club leaders and listeners are needed to serve the children of Faith Baptist Church and the greater Kaiserslautern community on Wednesdays.
Student Ministry – Men and women are needed to serve as small group leaders. 
Quarterly Workdays at Faith Baptist Church – All men, fathers, and sons are encouraged to serve to complete tasks on our church property on the following dates: 7/20/19; 10/26/19; 1/25/20; 4/25/20; and 7/25/20.
Men's Prayer Breakfast – A faithful clean up crew is needed to clean the kitchen and set the Fellowship Hall for Sunday morning.
Cooking Crew – A team leader and cook team are needed to prepare meals for future men's events. Men with grown children will be the best fit in this role so that men with children still at home may participate with their children at events planned for this purpose.
Upcoming Men's Events
Men's Prayer Breakfast (Every 3rd Saturday from 8:00 a.m. to noon) Our men enjoy a meal, pray together, hear teaching from the Word of God, and then serve together on the FBC campus along side the Building & Grounds Team to meet service needs at Faith Baptist Church.
International Baptist Convention Men's Retreat (January 17-20, 2020) Meeting in Lenk, Switzerland, men from IBC churches gather for teaching from the Word of God, fellowship, and frostbite from January 17-20, 2020. The keynote speaker will be Dr. Robert Smith Jr. from Beeson Divinity School.
Married Couples Refresher (Friday, February 14th, 2020 at 6:30 p.m.) Love and covenant marriage are in the air. Whether your marriage is doing great or struggling, find both common ground and hope at this encouraging event. We will share a delicious meal, enjoy encouraging entertainment, and hear practical answers to the challenges that every marriage faces. Childcare will be provided.
Men's Quarterly Work Day – All men, fathers, and sons are encouraged to serve to complete tasks on our church property on the following dates: 10/26/19; 1/25/20; 4/25/20; and 7/25/20.
Men's Ministry Leadership Team
Discipleship: Dr. Garrett Starr (garrett@faithbaptistchurch.de)
Service: Noyes Stickney (sticknen@aol.com)
Events: Position Open