Faith Baptist Church is moving toward an elder form of church polity that will reflect the biblical model of church governance. Our Lead Pastor, Dr. Garrett Starr, is leading our congregation through the Elder Selection Process which will include the nomination, evaluation, affirmation, and appointing of elders at Faith Baptist Church.
The Steps of Our Transition to Elder Polity:
In January, Dr. Starr will preach a four-part sermon series on elder polity in the New Testament church. – COMPLETED
The congregation will submit the names of potential elder candidates to Dr. Starr from Sunday, January 26th to Sunday, February 9th. – COMPLETED
The four men nominated from among the membership of FBC will be contacted by Dr. Starr and be asked to confirm their willingness to accept the nomination for elder candidacy. All four men affirmed their desire to move forward with the process. – COMPLETED
Dr. Starr will email the four elder candidates two questionnaires, one for the candidate and one for the candidate's wife, based upon the biblical qualifications given for elders and their wives. The candidates have until Sunday, March 1, 2020 to return the completed questionnaires to Dr. Starr. Candidates may withdraw themselves or be biblically disqualified for the office of elder. During this time period, the names of elder candidates will not be revealed to the congregation. – COMPLETED
Those candidates who remain in the affirmation process will begin a twelve-weeks study (mid-March to mid-May) of every aspect of elder leadership in which they will meet weekly together with Dr. Starr. In this stage also, candidates may withdraw themselves from the affirmation process; and the names of elder candidates will not be revealed to the congregation. – COMPLETED
Upon completion of the study on elder polity, the remaining candidates who desire to complete the elder process will be presented to the church by name. At this time a two-weeks long window will open (in the month of May) that will allow members of Faith Baptist Church to present a protest regarding why they believe a specific candidate does not biblically qualify for the office of an elder. Such protests should be presented to Dr. Starr via email. Protests will be addressed with the candidate and the one making the protest to come to a satisfactory conclusion which may include the removal of a candidate from the elder process, or the dismissal of the protest if it is found to be baseless or incorrect. – COMPLETED
Upon the completion of the elder candidate protest period, the elder candidates will be appointed as elders of Faith Baptist Church in a Sunday morning service specifically dedicated to this purpose as soon as we are able to gather corporately again. – PENDING REOPENING
Adopt new FBC Constitution and Bylaws – PENDING REOPENING
Elders
Faith Baptist Church will be led and governed by a group of godly men called Elders, of whom the Lead Pastor is one. These are men in whose lives the working of the Holy Spirit is evident, who have given a worthy witness of the authority of Christ in their lives, who have met the qualifications for this office given in the Scriptures: 1 Timothy 3:1-7; Titus 1:5-9; and 1 Peter 5:2-3, who have been called by God to serve as Elders, and who have been appointed by the Council of Elders.
The Responsibilities of the Elders are:
Exercising a shepherd's watch over the church, the flock of God (Acts 20:28; John 21:15-17).
Showing a consistent study and teaching of the Word of God (1 Tim. 5:17, 3:2; 1 Thessalonians 5:12).
Encouraging others by sound doctrine and refuting in love, through biblical church discipline, those who oppose and contradict the Word of God (James 5:19-20; Galatians 6:1; Titus 1:9; Matthew 18:1-35).
Giving diligent labor, caring leadership, exhortation, and guided counsel in the Word (1 Thessalonians 5:12-22; 2 Timothy 2:24-26).
Praying for the sick (James 5:13-16).
Overseeing the operations and ministries of the church (Titus 1:5; 1 Timothy 5:17).
Equipping the saints for the work of ministry (Ephesians 4:11-12).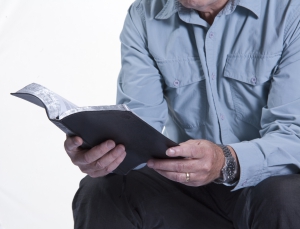 The Elder Candidates below are presented to the Faith Baptist Church family having completed the Elder Candidate Evaluation Process and having received no objections as to their biblical qualifications to fill this New Testament office. Therefore, they will be appointed as elders in a corporate gathering of our church family as soon as possible as permitted by the restrictions germane to COVID 19. We thank the Lord for His faithfulness to us at Faith as we have worked to mirror our church governance after the biblical model of elder polity. Please continue to pray for these men, their families, and our church family as we move forward in obedience to Christ together.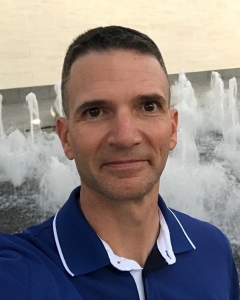 Trent Davis and his wife, Lisa, have been married for twenty-six years and have three children: Hannah, Timothy, and Rachel. Trent is an ordained Southern Baptist minister having served as a pastor at churches in Texas and North Dakota before following God's call to the military chaplaincy. As an Air Force Chaplain for the past twenty-two years, he has led chapels and worship communities, strengthened marriages, and offered the love of Jesus Christ to warfighters and military families at bases in seven states and in six foreign countries. Trent earned his Bachelor of Science at Longwood University, a Master of Divinity at Southwestern Baptist Theological Seminary, a Master of Military Operational Art and Science at Air Command and Staff College, and a Master of National Security Strategy at National War College. He also completed coursework toward a degree in Marriage and Family Therapy at the University of Nebraska and toward a Doctor of Ministry at Midwestern Baptist Theological Seminary. Trent is active teaching God's Word weekly to men and to young married couples on Ramstein AB and at Faith Baptist Church.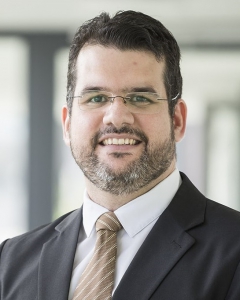 Dr. Pablo Oliveira Antonino and his wife, Elisa, have been married for ten years and they have two children: Helena and Benjamin. He has served as a Worship Leader and a bass and guitar player in Presbyterian and Baptist Churches in Brazil, and here at Faith Baptist Church since 2010. He has also led Bible study groups in homes for English and Portuguese speakers. Pablo coordinates a monthly service for Portuguese speakers at Faith Baptist Church. Dr. Oliveira is the Head of the Embedded Software Engineering Department of the Fraunhofer Institute for Experimental Software Engineering IESE in Kaiserslautern. He is also a Lecturer at the Computer Science Department of the Technical University of Kaiserslautern and at the International Management for Business and Information Technology University in Mannheim. Dr. Oliveira earned a Ph.D. in Computer Science from the Technical University of Kaiserslautern, a Master in Computer Science from the Federal University of Campina Grande, Brazil, a Bachelor in Computer Science from the Federal University of Paraiba, Brazil, and a Bachelor in Telecommunications Technologies from the Federal Center for Technology Education, Brazil.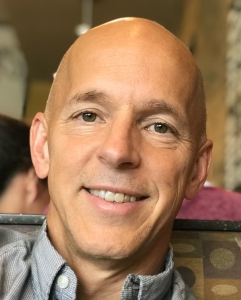 Jonathan Shockey and his wife, Joy, have been married for twenty-five years and they have two children: Savannah and Landen. Jonathan has served as a deacon here at Faith as well as at Cool Springs Baptist Church in North Carolina, as a children's, young adult, and multi-generational Sunday School class teacher, in the music ministry of six churches, and as a member of Gideons International since 2001. Jonathan currently teaches the Young Adult Singles class at Faith. Jonathan earned a Bachelor of Science in Finance from Virginia Tech and a Master of Aeronautical Science from Embry-Riddle. He is currently pursuing a Master of Theological Studies from Liberty University. A former C-130 pilot, he retired with twenty years of active duty service, then served as a Department of the Air Force Civilian for seven years before returning to active duty in 2019.
What is required to serve as an Elder at Faith Baptist Church?
All potential Elders must meet the biblical requirements for the office given in the Scriptures: 1 Timothy 3:1-7; Titus 1:5-9; and 1 Peter 5:2-3.
Moreover, Elders must be church members of a church of like doctrine and practice to Faith Baptist Church for at least two years, and members of Faith Baptist Church for at least six months prior to beginning the Elder Selection Process. Potential future elders must be invited into the Elder Selection Process by the Elder Council, followed by an affirmation into the office by the unanimous consent of the Elder Council, and affirmation by the congregation according to the constitution and by-laws of Faith Baptist Church.