The Adult Sunday School ministry of FBC provides adults the opportunity to grow in their knowledge and obedience to the Word of God through the discussion-driven exposition of Scripture and intentional discipleship studies chosen to further our sanctification as the disciples of Jesus Christ.
Adult Sunday School
On Sunday mornings beginning at 9:00 a.m., our Adult Sunday School is organized to achieve our three goals for this ministry: Reaching People, Teaching People, and Ministering to People.
Reaching People: Led by the Outreach Leader from 9:00 – 9:10 a.m.
Teaching People: Led by the Teacher from 9:10 – 10:00 a.m.
Ministering to People: Led by the Inreach Leader from 10:00 – 10:15 a.m.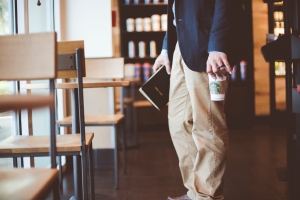 Starting New Adult Sunday School Classes
Those interested in starting a new Adult Sunday School Class must affirm that they have repented of their sin and placed saving faith in Jesus Christ, that they have a call upon their lives from the Spirit of God to a teaching ministry in the church, have the spiritual gift of teaching, are in agreement with the doctrinal statement of Faith Baptist Church (the Baptist Faith & Message 2000), are members of Faith Baptist Church, and are affirmed into this role by the Senior Pastor.