The Adult Sunday School ministry of FBC provides adults the opportunity to grow in their knowledge and obedience to the Word of God through the discussion-driven exposition of Scripture and intentional discipleship studies chosen to further our sanctification as the disciples of Jesus Christ.
Adult Sunday School
On Sunday mornings at 9:15 a.m., the following classes are offered for adults:
Bible Studies for Life meets in Apartment 1. Contact Sunday School Teacher Douglas Foote at ddbfoote@onlinehome.de
Explore the Bible meets in the Fellowship Hall. Contact Sunday School Teacher Nathan Bruegger at nbrueg@msn.com
Young Adults Class meets in the office conference room. Contact Sunday School Teacher Joe Ehrenfeld at buffwaco@gmail.com.
Community
Throughout the year, varied events and activities help us to foster a Christ-centered community and to put into action what we learn in Sunday School through weekly Bible studies, monthly prayer breakfasts, retreats, and other opportunities to build relationships and strengthen the Body of Christ across the community.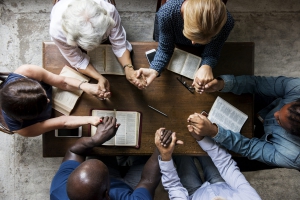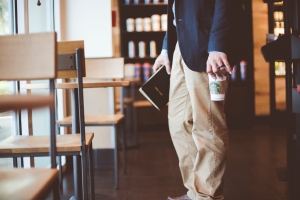 Starting New Adult Sunday School Classes
Those interested in starting a new Adult Sunday School Class must affirm that they have repented of their sin and placed saving faith in Jesus Christ, that they have a call upon their lives from the Spirit of God to a teaching ministry in the church, have the spiritual gift of teaching, are in agreement with the doctrinal statement of Faith Baptist Church (the Baptist Faith & Message 2000), are members of Faith Baptist Church, and are affirmed into this role by the Senior Pastor.